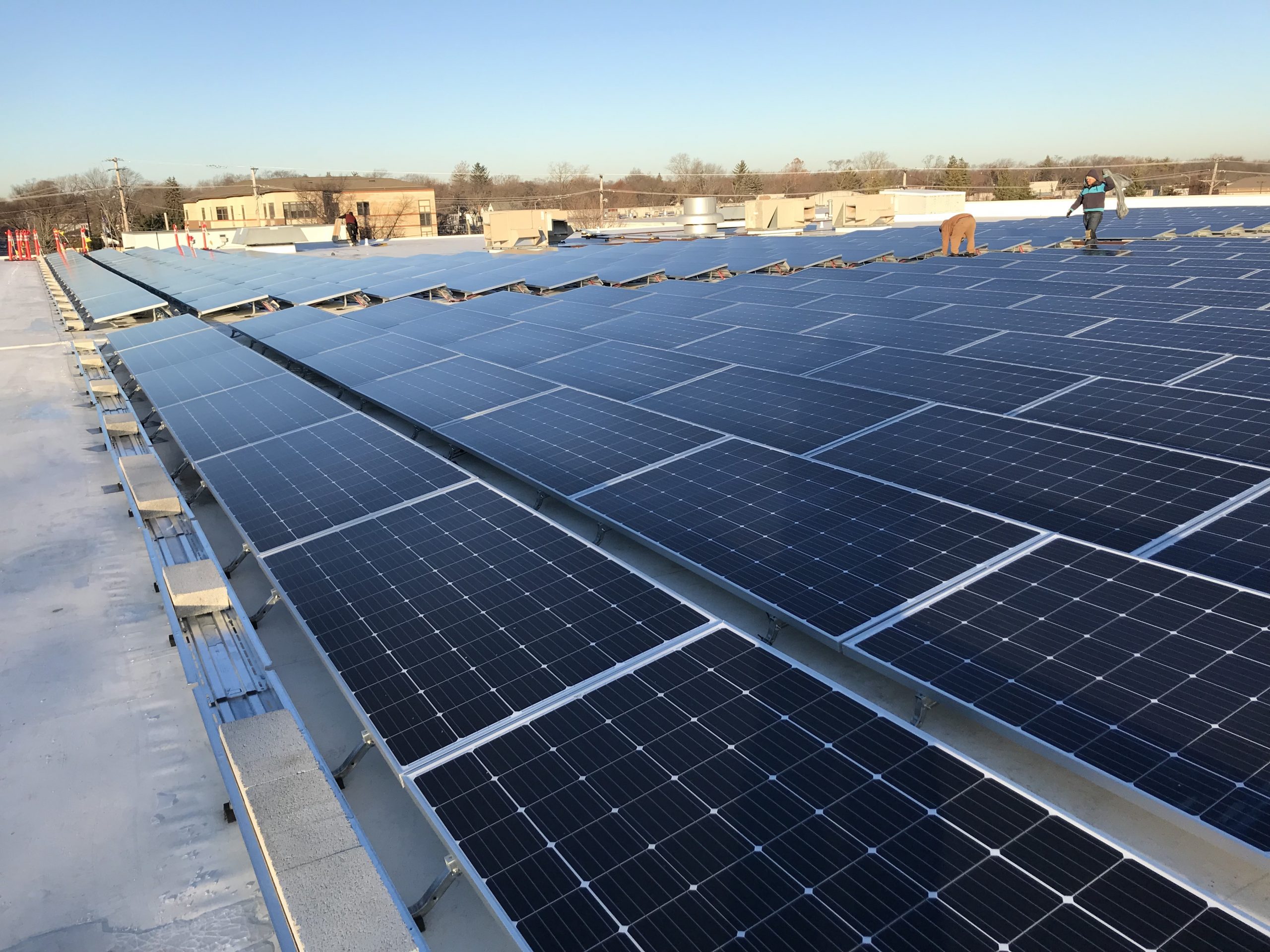 Special $25k Offer for IFMA Members
We recognize the hardships of reopening facilities and would like to offer this incentive for those facilities that choose to go solar. Pivot Energy is gifting qualifying organizations of IFMA up to $25,000* towards reopening their facilities after the global pandemic.
Now is the perfect time to take advantage of your roof. With solar energy, you can turn an expense into an asset, one that bolsters the resiliency of both your property and company.
Solar is Good For Business
Save on Bills
Solar cuts your electric bill and saves you money immediately by lowering or eliminating your operating costs.
Corporate Image
Solar provides a visible, tangible symbol of commitment to a cleaner environment.
Facility Investment
Solar is a property improvement that adds value to your facility.
Indirect ROI
Many of our clients cite additional financial benefits as a result of free press coverage and consumer loyalty.
Contact us
Contact Us Today
Fill out the form with your contact information, and a member of our team will be in touch within 48 hours.
*Terms and Conditions
Please read the offer terms and conditions below carefully.
Minimum system size of at least 500 kW across three buildings or less

Roof age is less than 15 years old**

Metal standing-seam roofs age less than 30 years

The roof is under direct sunlight

Current IFMA membership

Must be the property owner

Must purchase solar through Pivot Energy in 2021
**If older than 15 years, you have the option to replace, though it would be deducted from the $25,000 gift amount
Phone number

+1.888.734.3033

[gespinosa@pivotenergy.net]